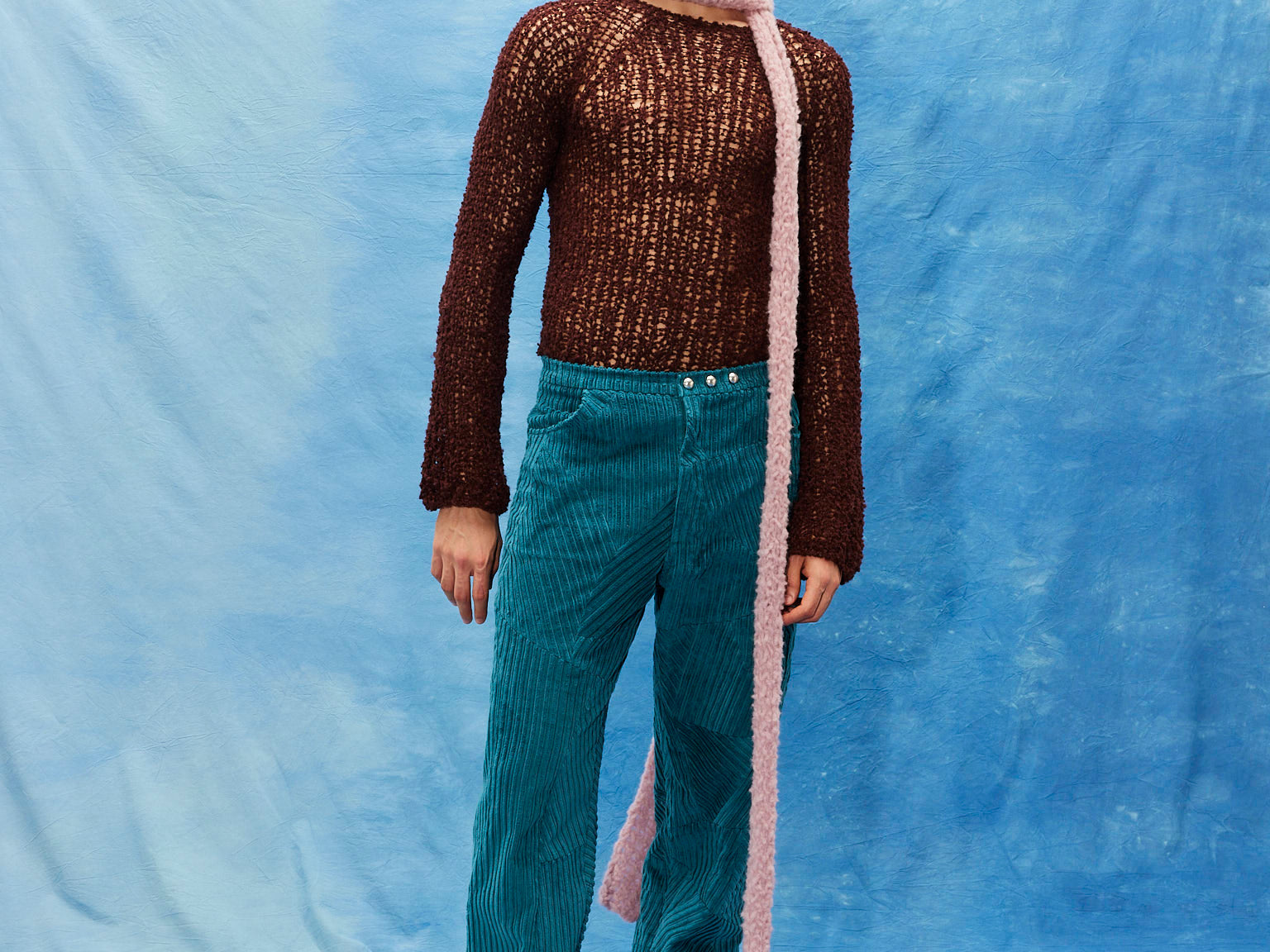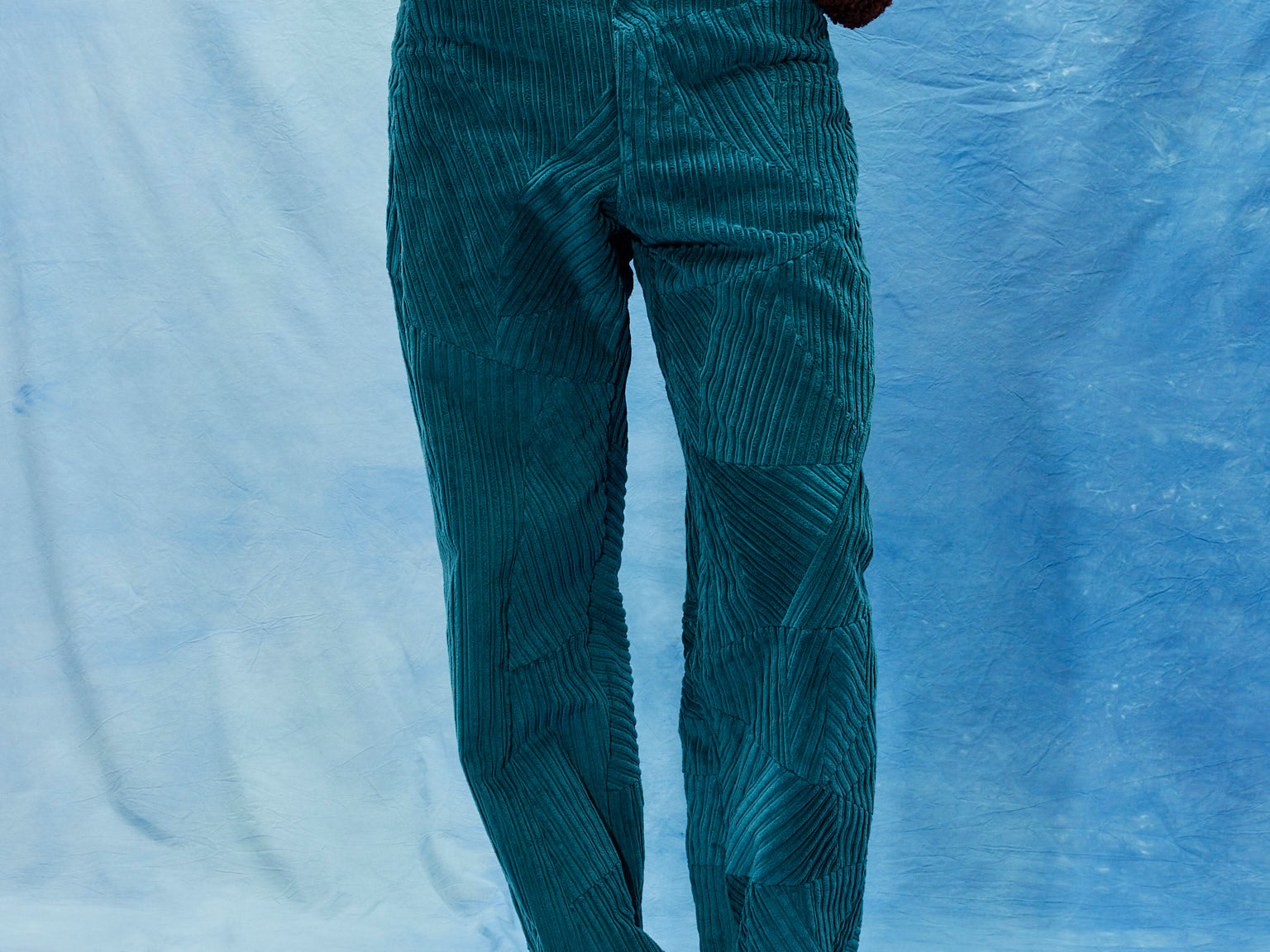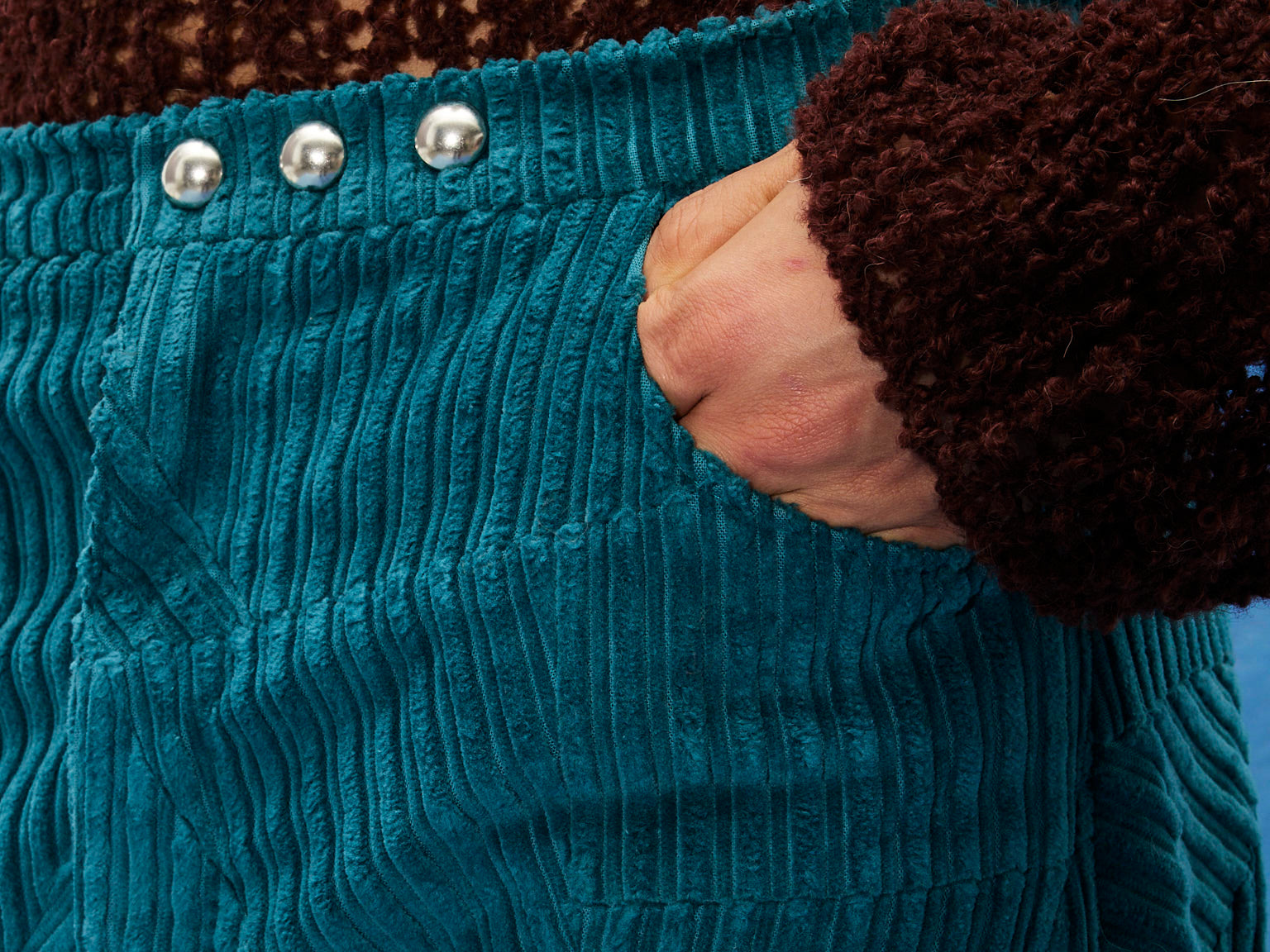 PATCHWORK CORDUROY TROUSERS
Description

One of a kind corduroy trousers made partially from fabric scraps from previously made garments, creating a patchwork effect. This way of making a garment can be quite a lengthy process, depending on the sizes of the pieces of fabric available, but it is also incredibly interesting to see a new fabric and garment take shape as it is being created. These trousers have a wide leg and a hight waist, four pockets and a zip fly with two half ball snap buttons and one hook and eye. No belt loops.

100% Gots-Certified Organic Cotton


This piece is made to order and estimated delivery time is up to six weeks. Personalised adjustments can be made for ultimate fit, please get in touch below.


Made in Norway.

Shipping

Norway‭ – ‬free shipping

EU‭ – ‬20‮ ‬€‭ (‬3-7‭ ‬working days‭)‬

U.S.A‭ – ‬25‮ ‬€‭ (‬5-9‭ ‬working days‭)‬

Rest of the world‭ – ‬25‮ ‬€‭ (‬5-9‭ ‬working days‭)‬

Orders on items that we have in stock will be dispatched within 1-3‭ ‬working days‭. ‬Made to order items we aim to dispatch within‭ ‬ten days‭. ‬
Contact