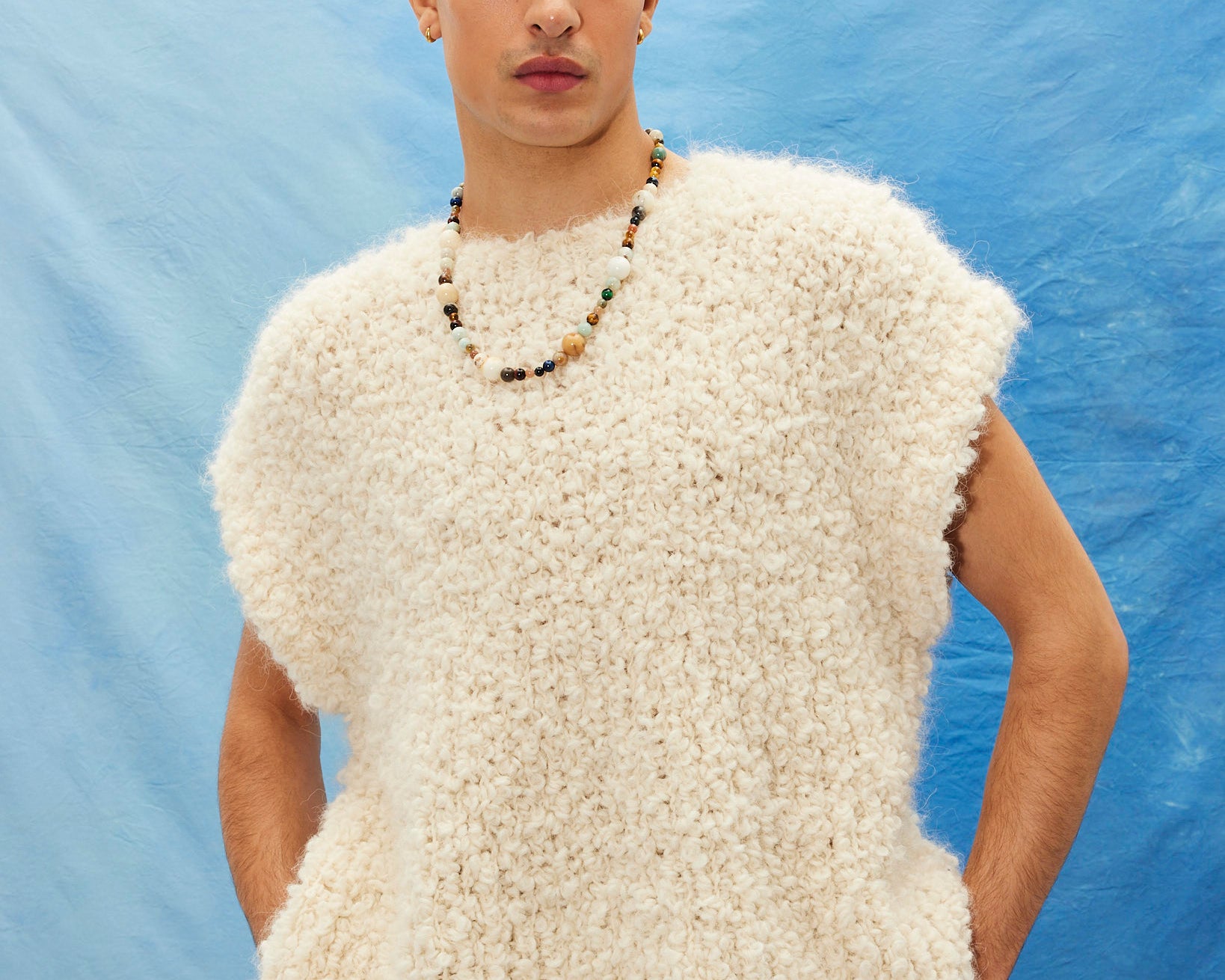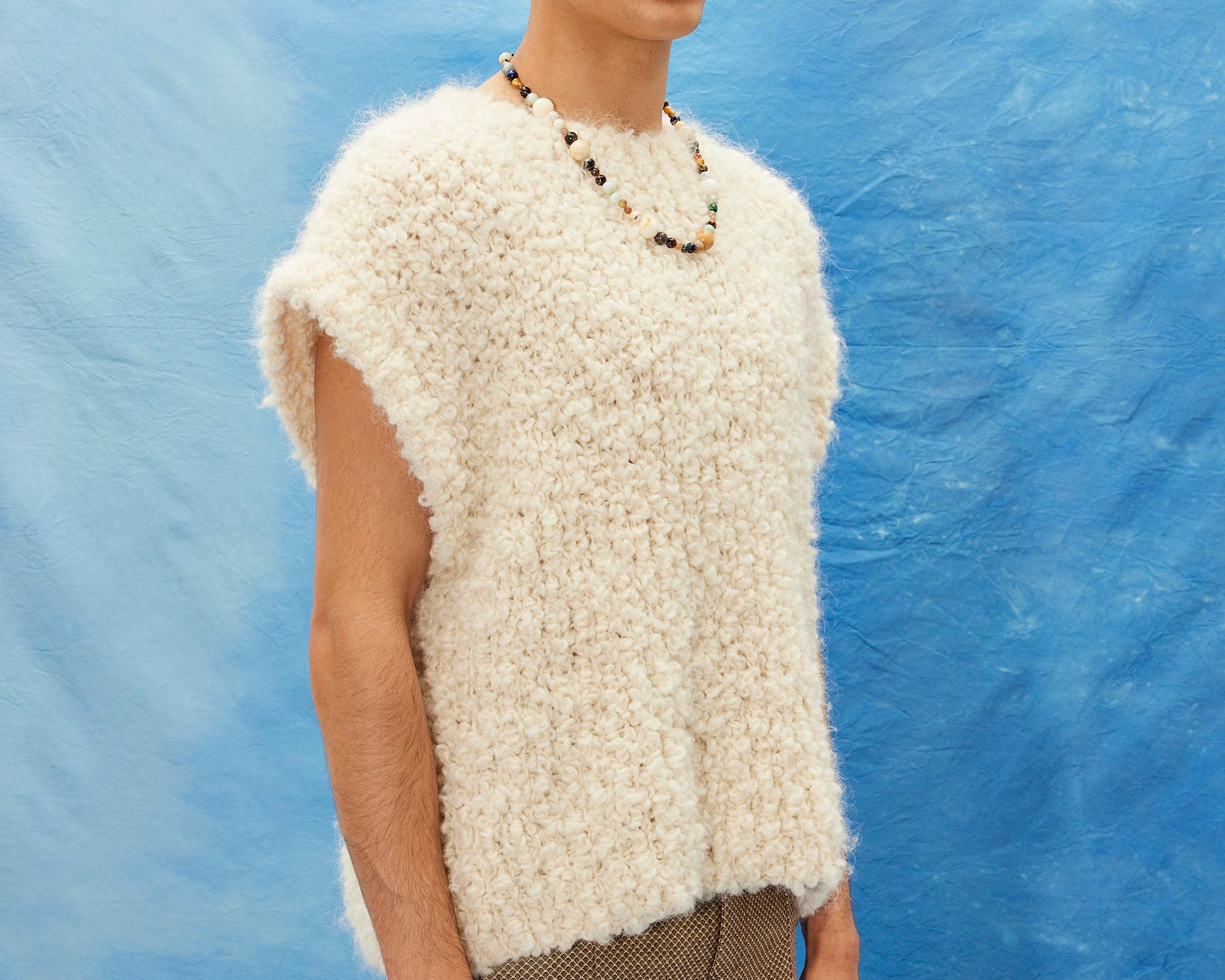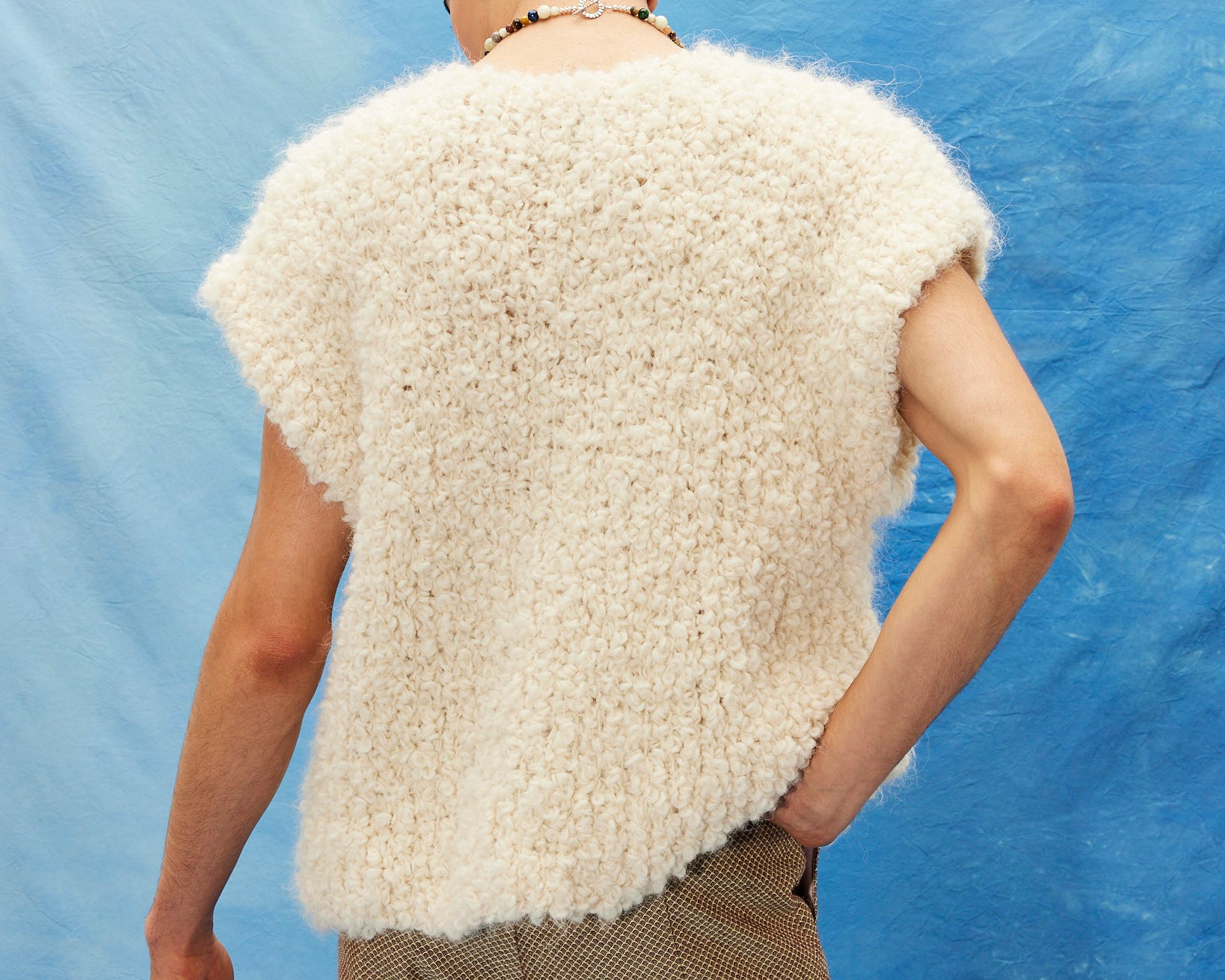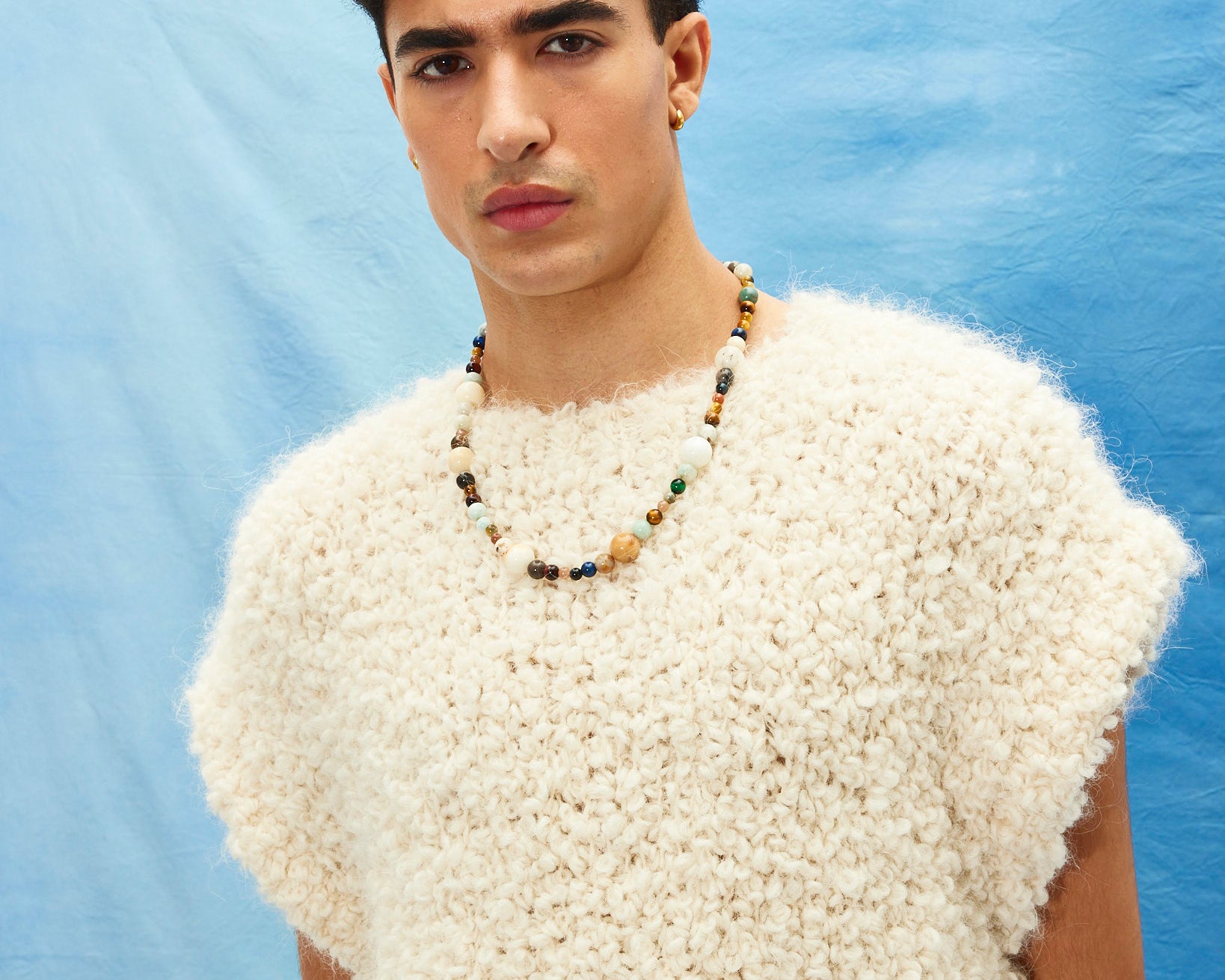 Description

A curly gem of a vest hand knitted from boucle yarn. It is knitted in a 1*1 rib, fits a bit loose and keeps you warm. Goes super well with the Pleated Denim Trousers.

91% Alpaca, 7,5% Wool, 1,5% Nylon


This vest is available in a limited number. 


Made in Norway.

Shipping

Norway‭ – ‬free shipping

EU‭ – ‬20‮ ‬€‭ (‬3-7‭ ‬working days‭)‬

U.S.A‭ – ‬25‮ ‬€‭ (‬5-9‭ ‬working days‭)‬

Rest of the world‭ – ‬25‮ ‬€‭ (‬5-9‭ ‬working days‭)‬

Orders on items that we have in stock will be dispatched within 1-3‭ ‬working days‭. ‬Made to order items we aim to dispatch within‭ ‬ten days‭. ‬
Contact