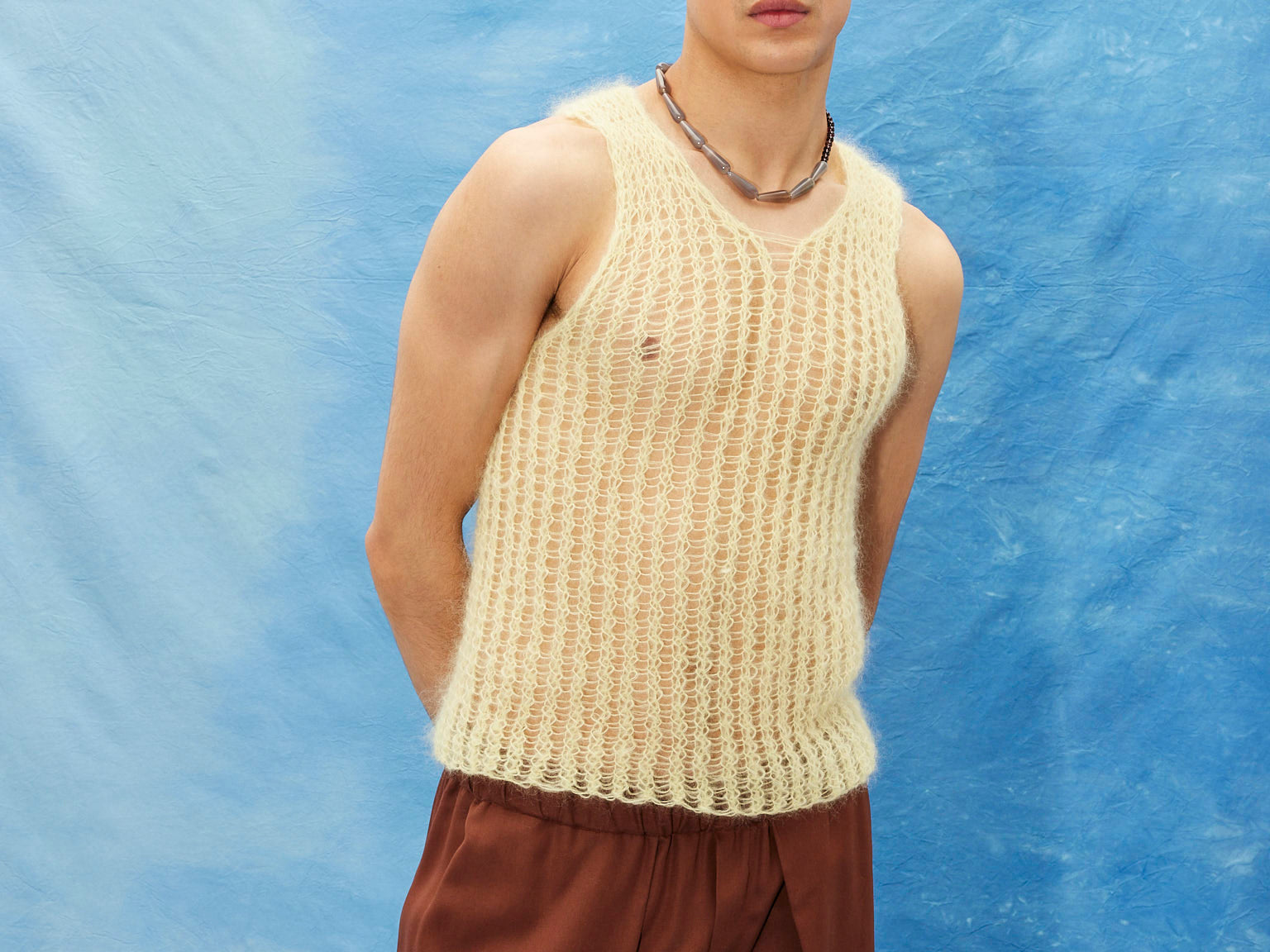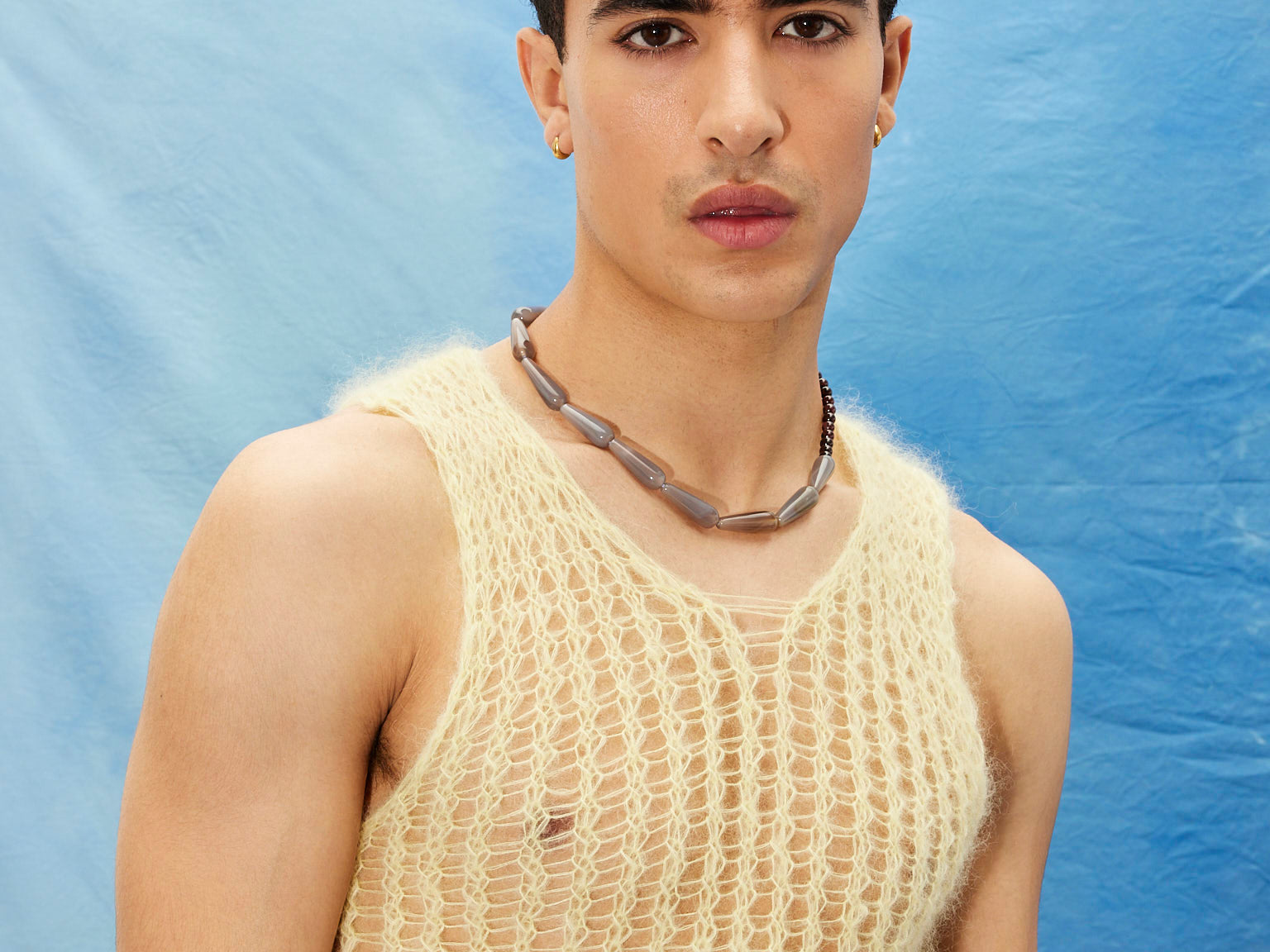 Description

A sheer lemonade yellow hand knitted tank top, knitted in a very fine double mohair yarn.

70% Super Kid Mohair, 30% Polyamid.


This piece is made to order and estimated delivery time is up to six weeks. Personalised adjustments can be made for ultimate fit, please get in touch below.

Shipping

Norway‭ – ‬free shipping

EU‭ – ‬20‮ ‬€‭ (‬3-7‭ ‬working days‭)‬

U.S.A‭ – ‬25‮ ‬€‭ (‬5-9‭ ‬working days‭)‬

Rest of the world‭ – ‬25‮ ‬€‭ (‬5-9‭ ‬working days‭)‬

Orders on items that we have in stock will be dispatched within 1-3‭ ‬working days‭. ‬Made to order items we aim to dispatch within‭ ‬ten days‭. ‬
Contact